TENVIS HD IP Camera - Wireless IP Camera with Two-way Audio, Night Vision Camera, 2.4GHz & 720P Camera for Pet Baby Monitor, Home Security Camera Motion Detection Indoor Camera with Micro SD Card Slot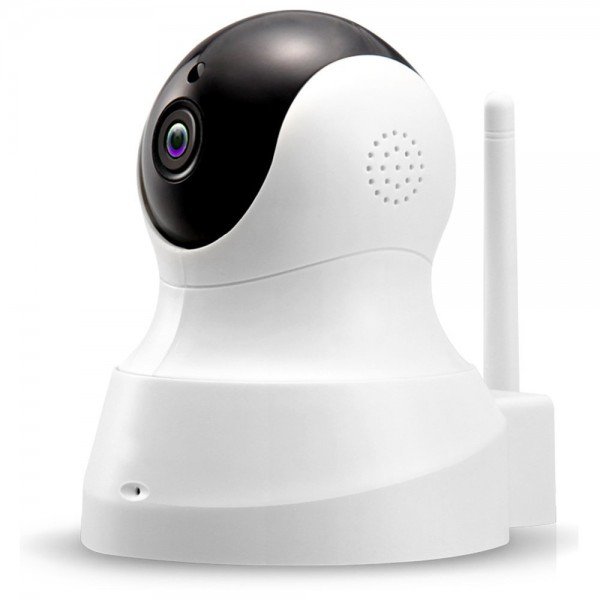 to make sure this fits.

NIGHT VISION WITH LARGE RANGE! With the core technology "Smart Eyes", this HD IP camera provides a clear night vision through infrared red light! The 32FT night vision range helps protecting your home from theft, burglaries, and vandalism.

SHOWS EVERY DETAIL IN BRILLIANT CLARITY! 1280*720 Mega Pixels and high-tech optic lens present sharper images. Motion activated camera with real time video is expert in capturing moving objects. So just enjoy fluent and clearest video images!

SMART ALARM AND TWO-WAY AUDIO FOR REAL TIME COMMUNICATING! With the function of motion detection, every potential risk will be identified accurately and sent to you immediately. You can also talk to others anytime anywhere through this IP Camera!

STABLE AND SMART CONNECTION TO WI-FI! With the technology of ?Sound Wave Smart Connection? you can finish the Wi-Fi configuration in just one click! Besides, you can also start and stop recording videos through your cell phone with stable network.

OUTSTANDING QUALITY! Latest TENVIS camera technology and top-quality standard for video mark this wireless IP camera as an ideal and distinctive solution for many occasions! Plus, FREE REPLACEMENT POLICY and MONEY BACK GUARANTEE make no risk for you!