WHOLESALE Mambo 36 Extreme #1 Sexual Male Enhancement Pills 100% ORIGINAL (Pack of 30 pills)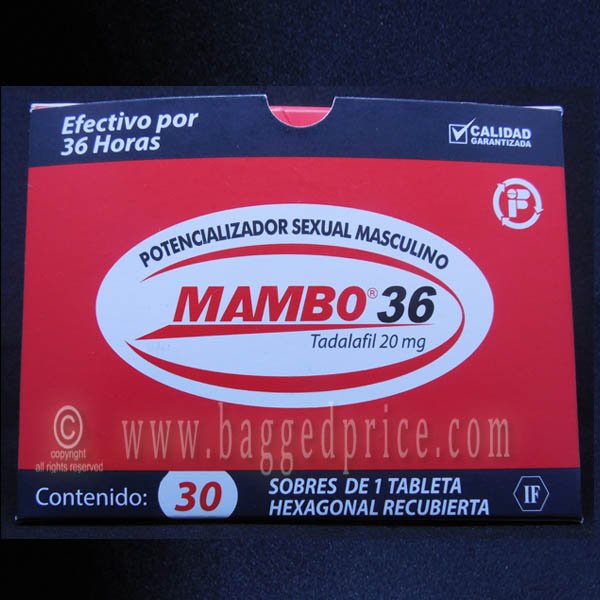 Delivery times, depending on the destination it usually takes anywhere from 10–14 business days to the continental United States.
Wholesale
Minimum purchase: 4 Packs (each pack contains 30 Pills) Expiration Date: 2022
Uses: Mambo 36 is used to treat male sexual function problems (impotence or erectile dysfunction). In combination with sexual stimulation, Mambo 36 helps blood flow into the penis to achieve and maintain a strong erection. Mambo 36 is not indicated for use in women. Use Mambo 36 doesn't protect against sexually transmitted diseases.
How to use: Mambo 36 is taken by mouths as needed, at least 60 minutes before sexual activity with or without food: only one pill is enough, no more than that. The pill effect may last up to 36 hours.
Warning: Keep out of reach of children